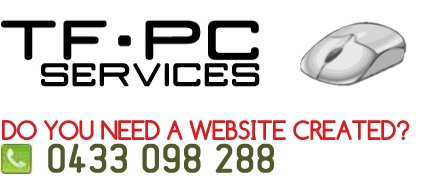 The Process
1. Meeting to discuss requirements for the project
2. Design and layout are implemented
3. Review and approval of finished project
4. Launch of live site

10 pages
WordPress installation and creation of site
Fully mobile responsive and functional on all other devices.
Add and change content to the website
Customised to represent your business, profile and logo
10 page website that contains all the text/copy details about your business
A contact form
A live Google map
A gallery which can include up to 20 images
Slideshow which can include up to 5 images
Main menu at the top of the page so clients can navigate efficiently on the page
Up to 10 Social media links included
5 free stock images, if you need them
SEO – plugin installed for good meta description and titles
Sitemap created and submitted to Google for indexing
A years FREE premium listing in the Business Directory of Adelaide site
Quick turn around – Usually can be completed ASAP as long as all text / copy and images are received

Running Costs
Website domain name registration & setup. (Yearly)
Website hosting, this is your allocated space on the internet. Hosting packages vary according to space and speed required for your website. (Yearly)
WordPress and your installed plugins update regularly.
Maintenance is required to keep your site secure and compatible. (Monthly)
You can update the site yourself or we can assist you if required. Changes are priced at $80 per hour. (1 hour work minimum)
• Costs for each web site vary according to the amount and complexity of work required. The prices shown above are estimates only.